Car Icon Stickers, Car maintence, MINI car icons, Errand trackers, Car Stickers for Planners, 416 Stickers, planner stickers productivity, calendar stickers for adults, mini planner stickers
Car Icon Stickers, Car maintence, MINI car icons, Errand trackers, Car Stickers for Planners, 416 Stickers, planner stickers productivity, calendar stickers for adults, mini planner stickers
Regular price
Sale price
$5.99 USD
Unit price
per
Sale
Sold out
**Page 1: Neutral Car Icon Stickers for Planners** Introducing our collection of Neutral Car Icon Stickers designed to enhance your planners and bring a touch of practicality and style to your scheduling routine. With a total of 208 stickers on this page, you'll find an array of meticulously crafted car icons in a soothing, neutral color palette. These stickers are perfect for tracking appointments, events, or simply adding a charming visual element to your planner. Whether you're a busy professional, a student, or someone who loves to stay organized, these stickers will seamlessly blend into any planner layout. **Page 2: Colorful Car Icon Stickers for Planners** Dive into a world of vibrant scheduling with our Colorful Car Icon Stickers, a delightful collection of 208 stickers designed to infuse your planners with energy and excitement. These stickers are perfect for individuals who thrive on color-coded organization and love expressing their personality through their planners. With a wide range of hues and shades, you can easily match these stickers to your mood, events, or even the seasons. Elevate your planning experience with our Neutral Car Icon Stickers for a touch of refined organization, or opt for the Colorful Car Icon Stickers to infuse your schedules with vibrant personality. Whichever you choose, these stickers are designed to help you effortlessly track your days while adding a dash of charm to your planner spreads.
Materials

Removable Matte Sticker Paper
Shipping & Returns

Shipping is 1-3 business days.

Returns are not accepted due to the nature of the product, however I will work with you to find the perfect solution!
Dimensions

Sticker sheets are 5"x7".
Share
View full details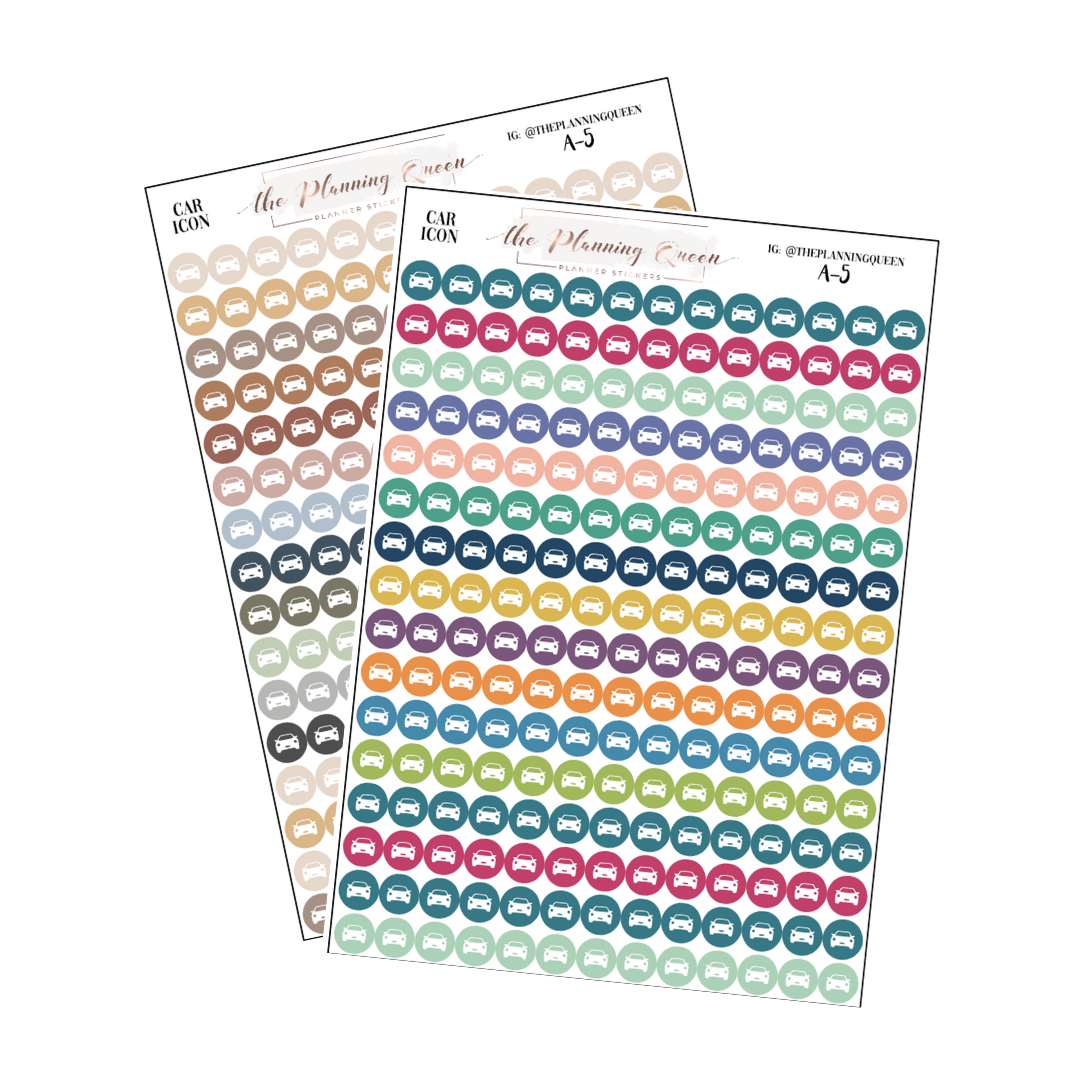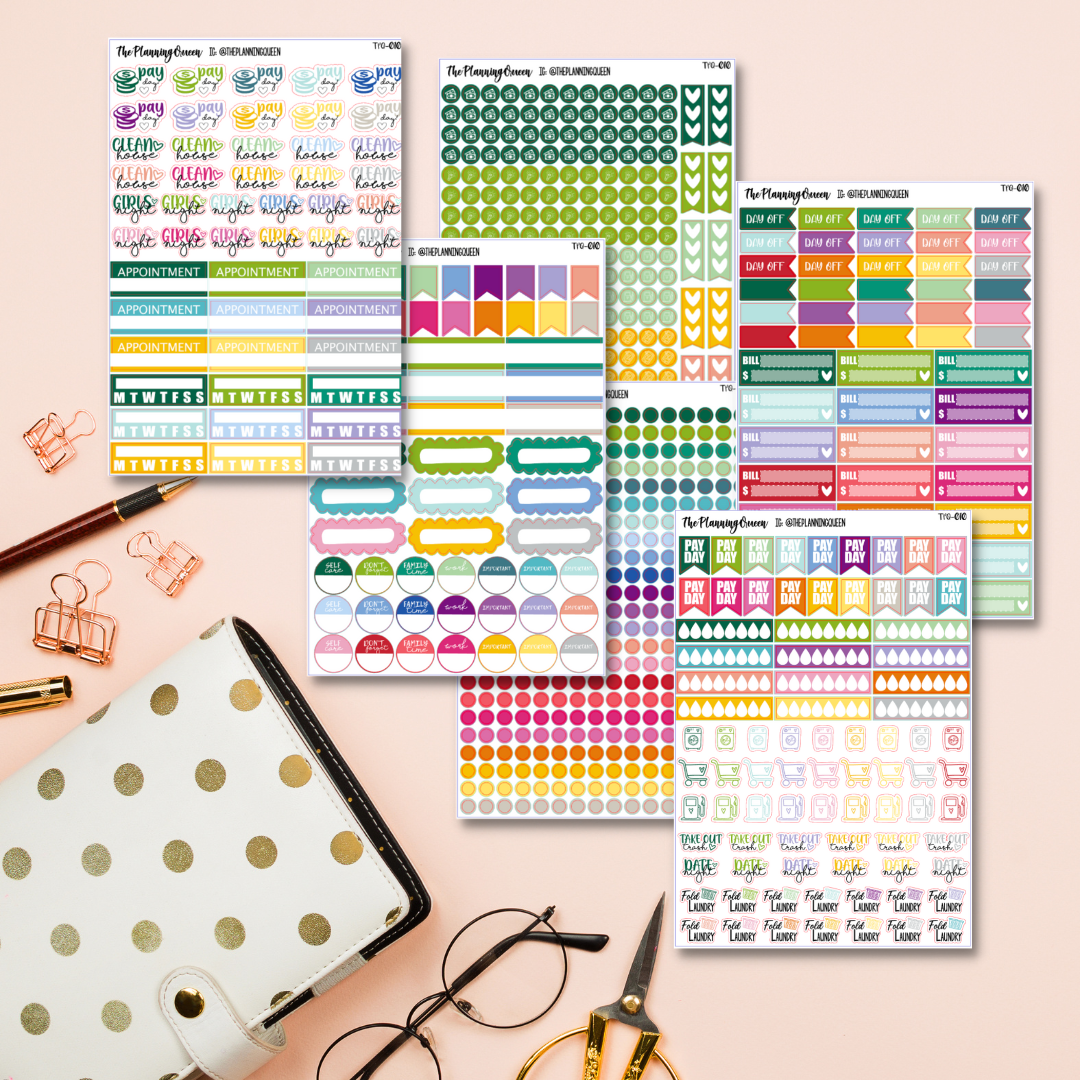 Perfect stickers for your planner.
With multiple 5 star ratings on Amazon these stickers are sure to please!
Free Shipping on Orders of $20 or more for US and $50 or more international.

Use code "Free20" at checkout for US orders.

Use code "Free50" at checkout for international orders.

Return Policy

Due to the nature of the product we do not allow returns however if you email tplanningqllc@gmail.com with pictures and any questions or concerns I will be happy to work with you and find the perfect solution.