Cheat Meal Page Flag Planner Stickers, Health and Wellness Stickers, Diet Tracking Stickers for Planners, Calendar Stickers for Planners, Stickers for Health Planners, 200 Stickers
Cheat Meal Page Flag Planner Stickers, Health and Wellness Stickers, Diet Tracking Stickers for Planners, Calendar Stickers for Planners, Stickers for Health Planners, 200 Stickers
Regular price
Sale price
$5.99 USD
Unit price
per
Sale
Sold out
Introducing our comprehensive set of planner stickers designed to enhance your health and wellness journey – the Cheat Meal Page Flag Planner Stickers. Crafted with utmost care, these stickers are an essential tool for those striving to maintain a balanced lifestyle while enjoying the occasional indulgence. Stay on track with your diet and fitness goals using our specialized Diet Tracking Stickers for Planners. These stickers provide a visually engaging way to document your meals, track your progress, and celebrate those well-deserved cheat days. Each sticker is designed to seamlessly integrate into your planner, helping you maintain a clear and organized record of your nutritional choices. Our Calendar Stickers for Planners offer a dynamic approach to health-focused planning. Keep your wellness routines, exercise schedules, and cheat meal days in check by customizing your calendar with these vibrant and eye-catching stickers. With 200 stickers spread across 2 sheets – one in a delightful array of colors and the other in neutral tones – you have the creative freedom to personalize your planner according to your unique style and preferences. Whether you're an avid health planner or just starting to embrace a wellness-oriented lifestyle, our Health and Wellness Stickers provide an effective and enjoyable way to navigate your journey. From mindfulness prompts to fitness milestones, these stickers cater to a holistic approach to well-being. Use them to mark your achievements, set new goals, and infuse positivity into your everyday routines. Designed to foster motivation and discipline, our Stickers for Health Planners ensure that your commitment to self-care remains at the forefront of your routine. The colorful and neutral options allow you to strike the perfect balance between playfulness and professionalism, catering to various planner themes and aesthetics.
Materials

Removable Matte Sticker Paper
Shipping & Returns

Shipping is 1-3 business days.

Returns are not accepted due to the nature of the product, however I will work with you to find the perfect solution!
Dimensions

Sticker sheets are 5"x7".
Share
View full details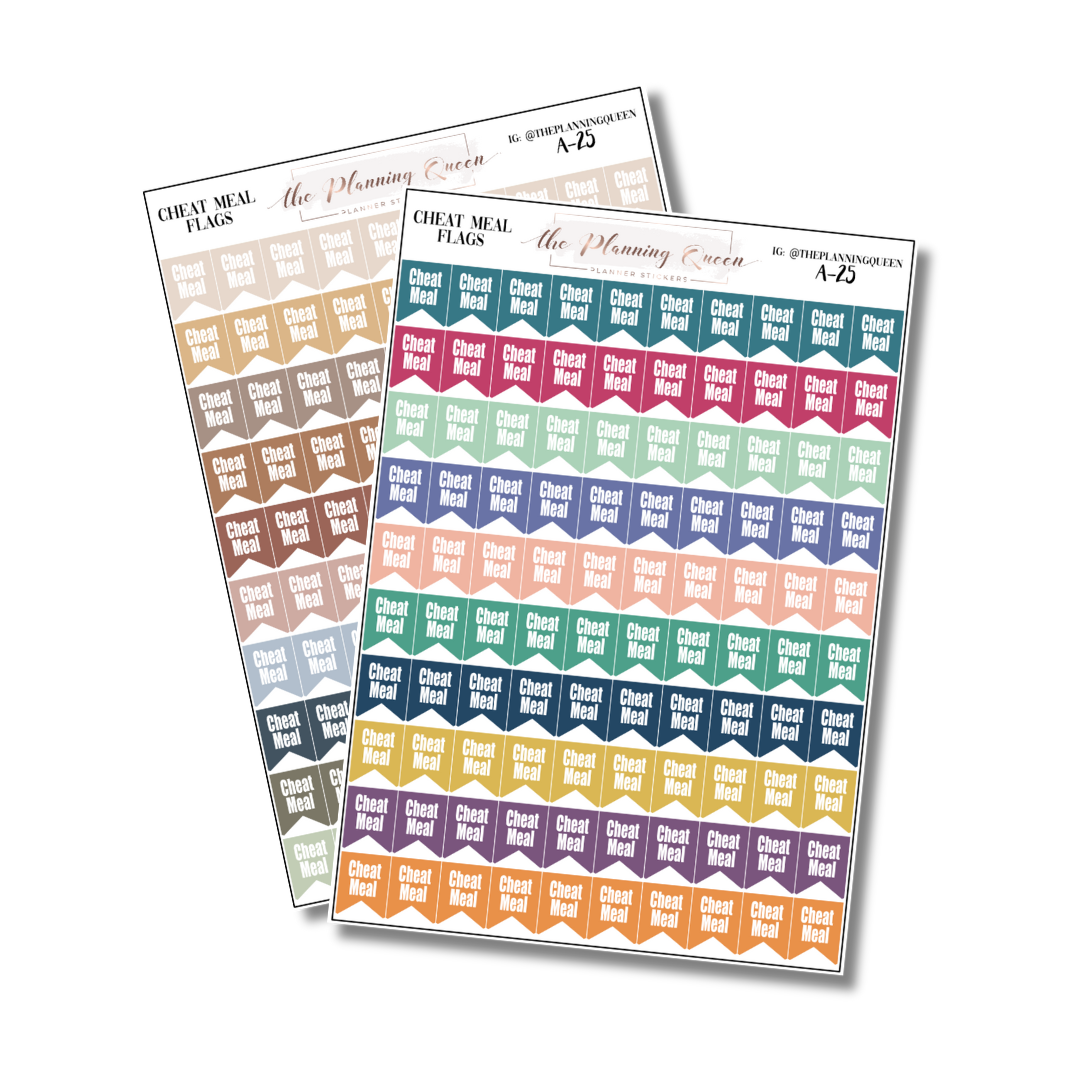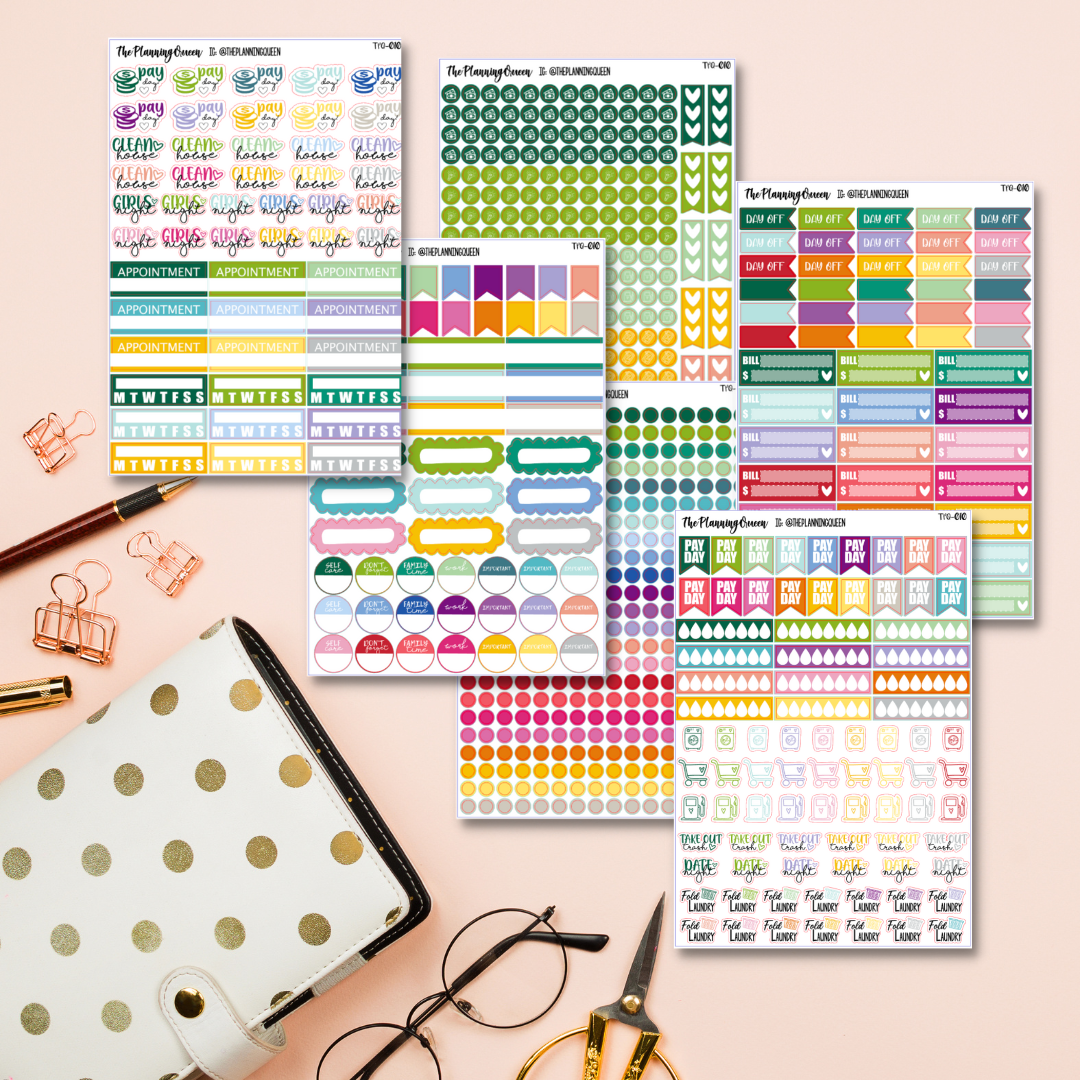 Perfect stickers for your planner.
With multiple 5 star ratings on Amazon these stickers are sure to please!
Free Shipping on Orders of $20 or more for US and $50 or more international.

Use code "Free20" at checkout for US orders.

Use code "Free50" at checkout for international orders.

Return Policy

Due to the nature of the product we do not allow returns however if you email tplanningqllc@gmail.com with pictures and any questions or concerns I will be happy to work with you and find the perfect solution.