Half Day Planner Stickers, Planner Stickers for Adults, Work Stickers, School Stickers, Stickers for parents, Stickers for Students, Multicolor Page Flags, Productivity stickers, 200 Stickers
Half Day Planner Stickers, Planner Stickers for Adults, Work Stickers, School Stickers, Stickers for parents, Stickers for Students, Multicolor Page Flags, Productivity stickers, 200 Stickers
Regular price
Sale price
$5.99 USD
Unit price
per
Sale
Sold out
Introducing our versatile and practical set of Half Day Planner Stickers, meticulously designed to elevate your planning and organization game. Perfect for adults, students, parents, and professionals alike, these stickers are a must-have addition to your planner toolkit. Crafted with an emphasis on enhancing productivity, our Half Day Planner Stickers offer an innovative way to manage your time effectively. Dividing your day into distinct halves, these stickers are designed to help you allocate your tasks, appointments, and activities with precision. Whether you're a busy professional juggling work commitments or a student navigating a packed academic schedule, these stickers provide a visual aid to streamline your day. With 200 stickers included across two sheets – one vibrantly colorful and the other elegantly neutral – you have the flexibility to choose the style that resonates with you. The multicolor page flags add a touch of vibrancy to your planner, making important tasks and events stand out, while the neutral tones maintain a clean and sophisticated aesthetic. These stickers cater to a wide range of planning needs. Parents can efficiently manage their family's schedules, noting school pickups, extracurricular activities, and personal time. Students can organize their study sessions, project deadlines, and leisure moments. Professionals can allocate focused time blocks for meetings, tasks, and breaks, enhancing overall productivity. These Planner Stickers for Adults, Work Stickers, School Stickers, Stickers for Parents, and Stickers for Students offer a cohesive solution to modern scheduling demands. The Half Day Planner Stickers enable you to strike a balance between your responsibilities and personal time, ultimately helping you achieve your goals while maintaining a sense of accomplishment and self-care.
Materials

Removable Matte Sticker Paper
Shipping & Returns

Shipping is 1-3 business days.

Returns are not accepted due to the nature of the product, however I will work with you to find the perfect solution!
Dimensions

Sticker sheets are 5"x7".
Share
View full details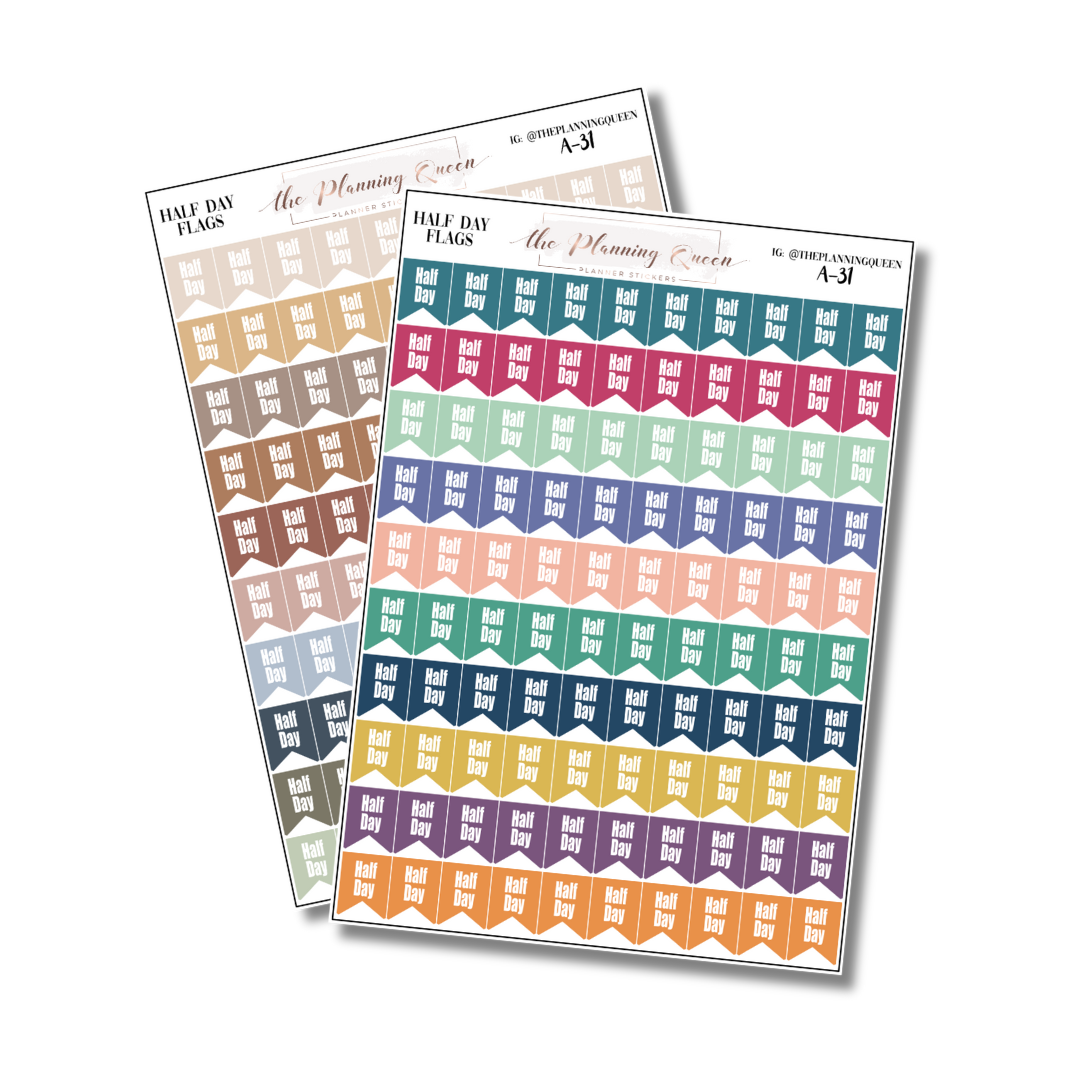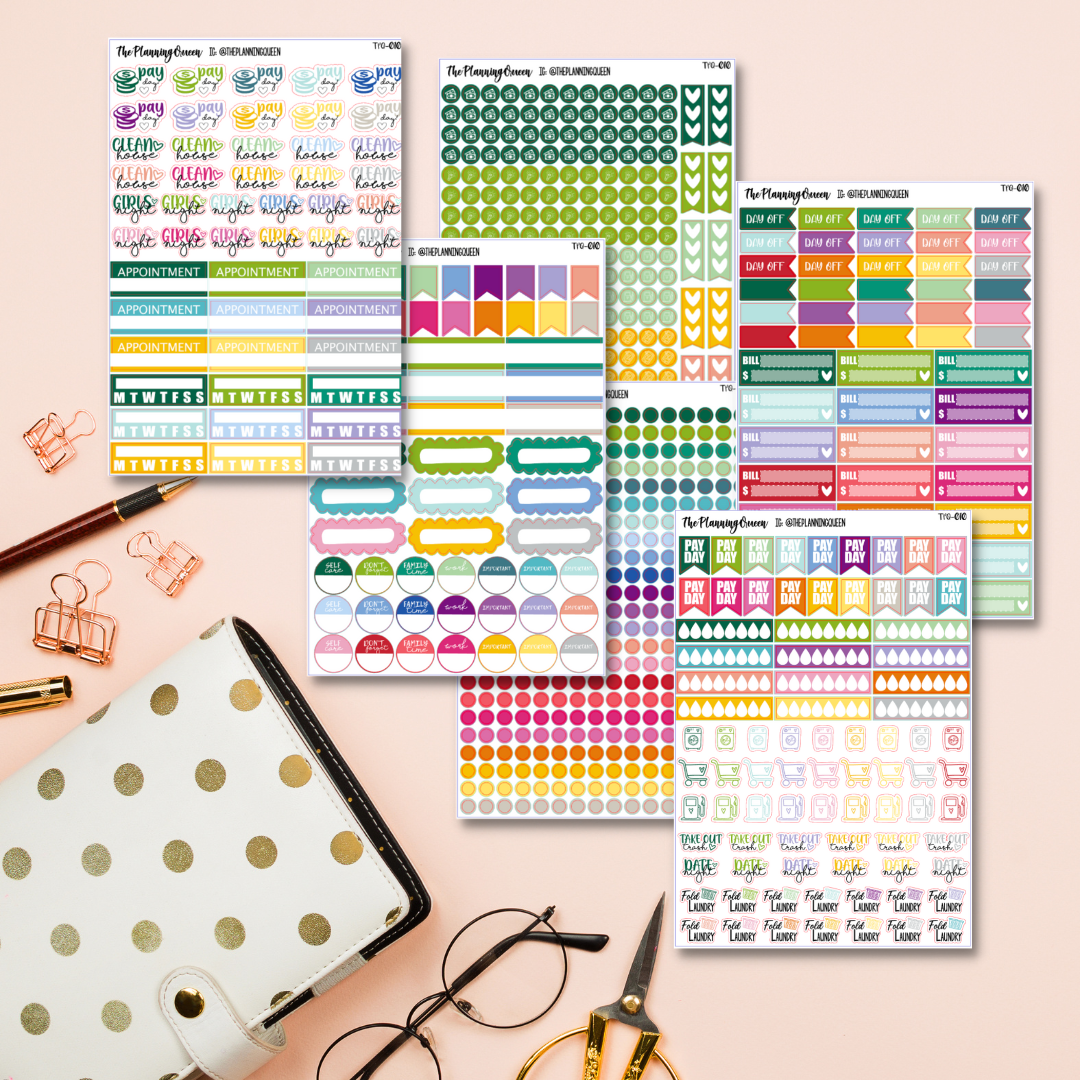 Perfect stickers for your planner.
With multiple 5 star ratings on Amazon these stickers are sure to please!
Free Shipping on Orders of $20 or more for US and $50 or more international.

Use code "Free20" at checkout for US orders.

Use code "Free50" at checkout for international orders.

Return Policy

Due to the nature of the product we do not allow returns however if you email tplanningqllc@gmail.com with pictures and any questions or concerns I will be happy to work with you and find the perfect solution.