House Icon Planner Stickers, Small house stickers, Home stickers for calendars, Housework stickers, Home and finance stickers for planners and calendars, 0.3" diameters, 416 stickers total
House Icon Planner Stickers, Small house stickers, Home stickers for calendars, Housework stickers, Home and finance stickers for planners and calendars, 0.3" diameters, 416 stickers total
Regular price
Sale price
$5.99 USD
Unit price
per
Sale
Sold out
Introducing the House Planner Sticker Icons Set - a comprehensive collection of 416 stickers thoughtfully designed to elevate your home planning and organization game. This set includes two sheets of stickers, one in a vibrant and lively color palette, and the other in a soothing neutral tone. Each sticker has been meticulously crafted to help you effortlessly manage and beautify your living spaces. **Key Features:** **1. Diverse Iconography:** With 416 stickers at your fingertips, this set covers an array of categories, ensuring that no aspect of home planning is left untouched. From furniture and decor to chores and events, every essential element is represented with clarity and style. **2. Color Variety:** The first sheet boasts a vibrant assortment of colors that pop, infusing energy into your planning process. The second sheet offers a timeless, neutral palette that seamlessly blends with any aesthetic, allowing you to maintain a calm and focused ambiance. **3. Intuitive Design:** Each sticker icon is intelligently designed to be instantly recognizable and easy to interpret. The visuals are intuitive, making it simple for you to grasp the meaning behind each sticker at a glance. **4. Ultimate Organization:** Whether you're designing room layouts, scheduling cleaning routines, or tracking maintenance tasks, these stickers empower you to structure your planning with finesse. Categorize, prioritize, and track your home-related activities effortlessly. **5. Quality Materials:** Crafted using high-quality materials, these stickers are not only visually appealing but also durable and easy to reposition. They are perfect for various planner formats, including physical planners, bullet journals, and digital planning apps. **6. Versatile Usage:** Suitable for professional interior designers, meticulous homemakers, and anyone in between, these stickers cater to a wide range of planning needs. Personalize your spaces with flair and efficiency.
Materials

Removable Matte Sticker Paper
Shipping & Returns

Shipping is 1-3 business days.

Returns are not accepted due to the nature of the product, however I will work with you to find the perfect solution!
Dimensions

Sticker sheets are 5"x7".
Share
View full details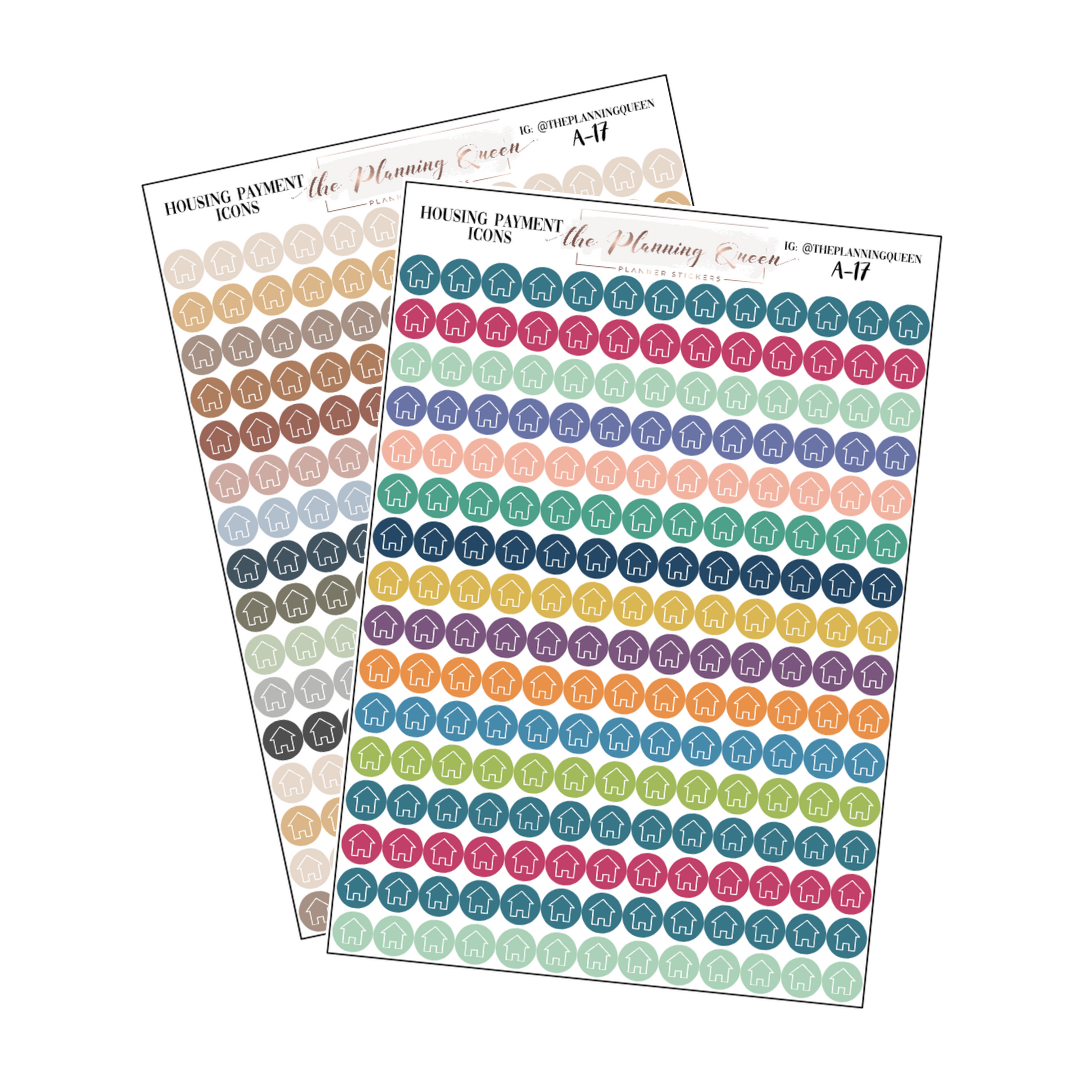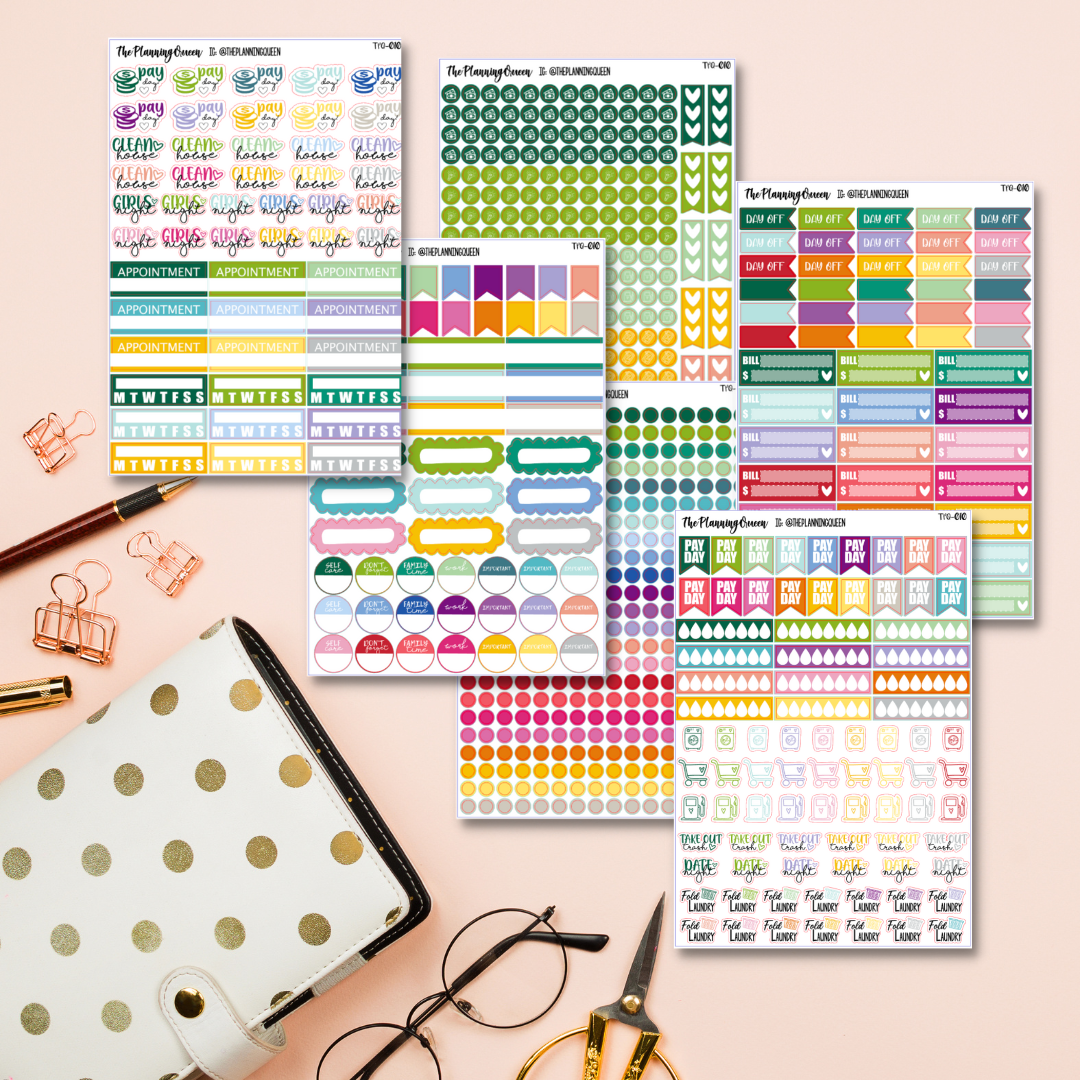 Perfect stickers for your planner.
With multiple 5 star ratings on Amazon these stickers are sure to please!
Free Shipping on Orders of $20 or more for US and $50 or more international.

Use code "Free20" at checkout for US orders.

Use code "Free50" at checkout for international orders.

Return Policy

Due to the nature of the product we do not allow returns however if you email tplanningqllc@gmail.com with pictures and any questions or concerns I will be happy to work with you and find the perfect solution.