Regular price
Sale price
$5.99 USD
Unit price
per
Sale
Sold out
Introducing our comprehensive Laundry Icon Planner Sticker Set, designed to bring both organization and style to your daily routines. This set includes a total of 416 meticulously crafted stickers, spread across two sheets for your convenience – one in vibrant and playful colors, and the other in versatile neutrals. Tackling the never-ending chore of laundry has never been this delightful. Each sticker portrays a range of laundry-related icons, serving as visual reminders and motivators for your laundry tasks. From washing machines and laundry baskets to clotheslines and detergent bottles, these icons cover every step of the laundry process. The colorful sheet is perfect for infusing a pop of energy into your planner or calendar. The eye-catching hues not only make important tasks stand out but also reflect the dynamic nature of daily life. Let your planner come alive with a burst of color as you check off your laundry accomplishments. On the other hand, the neutral sheet maintains an elegant and understated aesthetic, seamlessly blending into any planner layout or style. Whether you prefer a minimalistic approach or want to maintain a cohesive look, the neutral icons will harmonize effortlessly with your planner's existing color palette. Each sticker is crafted with precision and attention to detail, ensuring clarity and readability at any scale. The adhesive backing allows for easy application and repositioning, so you can arrange and rearrange your stickers as your plans evolve. With 416 stickers at your disposal, you'll have an abundance of options to choose from, whether you want to mark the days for specific laundry tasks, note down laundry-related appointments, or simply add a touch of whimsy to your planning routine. Stay organized, motivated, and on top of your laundry game with this versatile and engaging Laundry Icon Planner Sticker Set – an indispensable tool for the busy and the stylish.
Materials

Removable Matte Sticker Paper
Shipping & Returns

Shipping is 1-3 business days.

Returns are not accepted due to the nature of the product, however I will work with you to find the perfect solution!
Dimensions

Sticker sheets are 5"x7".
Share
View full details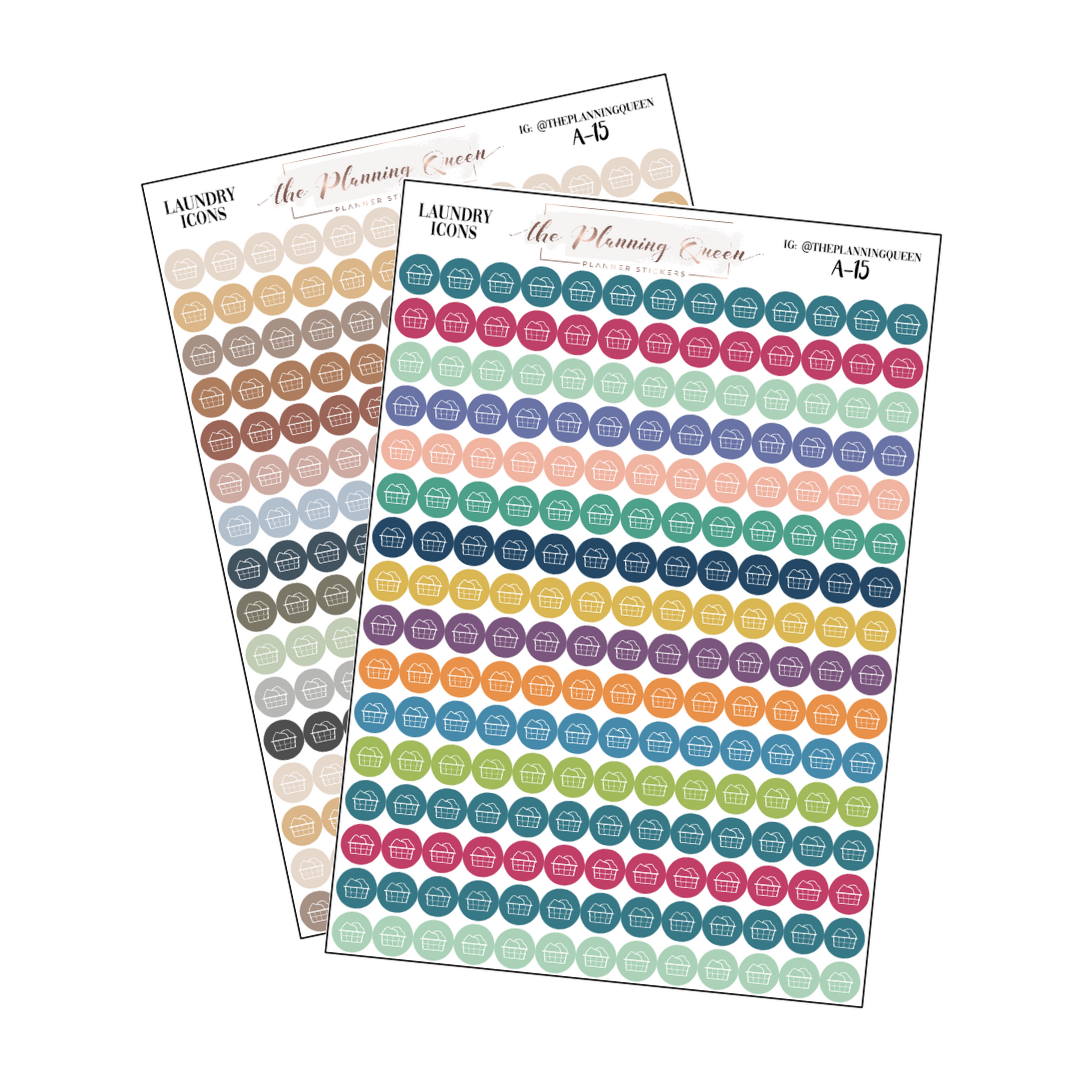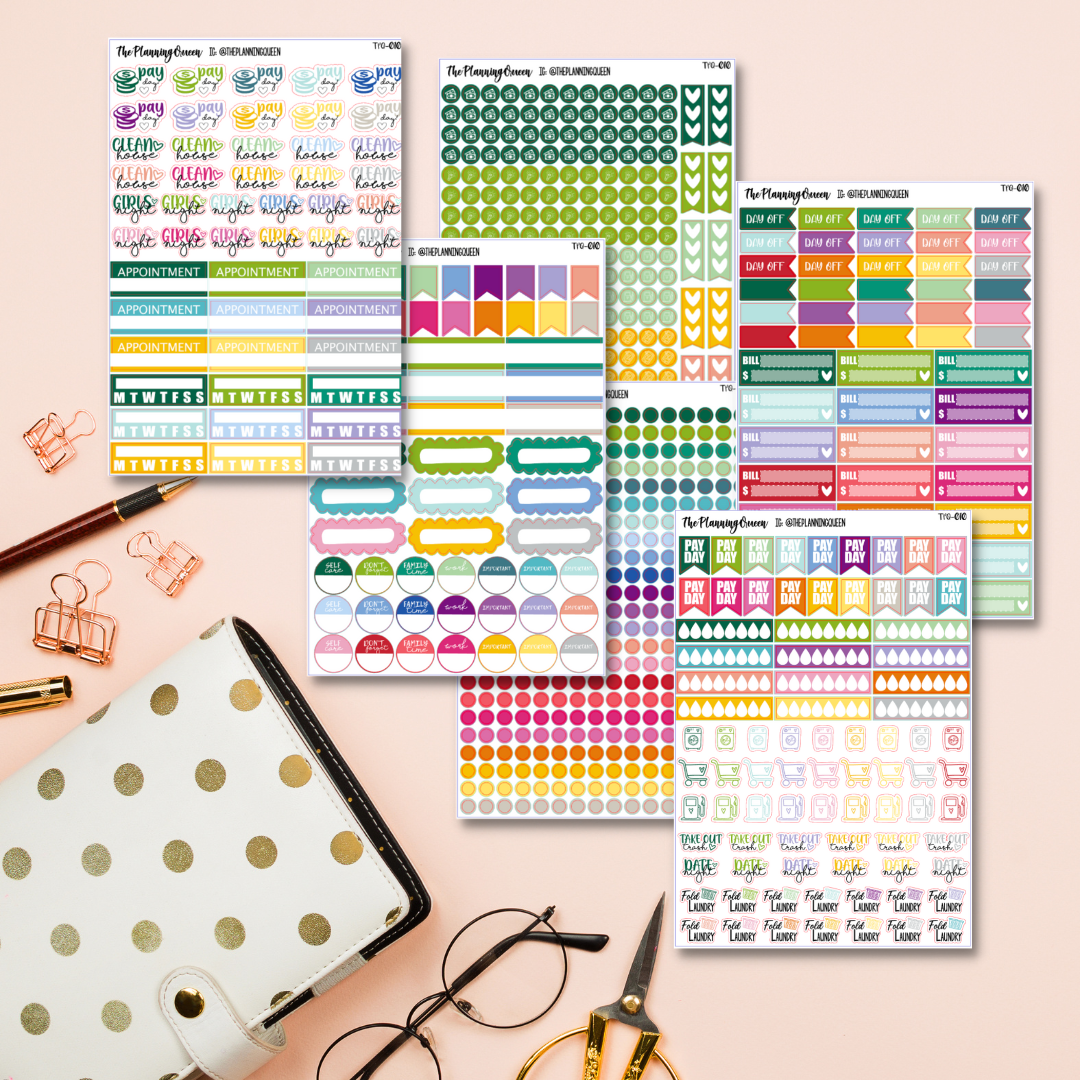 Perfect stickers for your planner.
With multiple 5 star ratings on Amazon these stickers are sure to please!
Free Shipping on Orders of $20 or more for US and $50 or more international.

Use code "Free20" at checkout for US orders.

Use code "Free50" at checkout for international orders.

Return Policy

Due to the nature of the product we do not allow returns however if you email tplanningqllc@gmail.com with pictures and any questions or concerns I will be happy to work with you and find the perfect solution.