Regular price
$29.99 USD
Sale price
$25.00 USD
Unit price
per
Sale
Sold out
The Garden 20oz Tumbler is a stylish and practical beverage container designed to keep your drinks at the perfect temperature. With its sleek design and durable construction, it's the ideal companion for enjoying your favorite beverages on the go. The tumbler is made from high-quality materials, ensuring it is both long-lasting and resistant to wear and tear. It features a double-wall vacuum insulation that keeps your hot drinks hot for up to 6 hours and your cold drinks cold for up to 24 hours. The tumbler also includes a secure, leak-proof lid and a convenient straw for easy sipping. Whether you're sipping your morning coffee or enjoying a refreshing iced tea, the Garden 20oz Tumbler is the perfect choice for keeping your beverages at the right temperature while adding a touch of style to your everyday routine.
Ensure long-lasting performance and beauty for your beloved insulated tumbler with these care instructions.
Hand Wash Only: To maintain the integrity of the tumbler's materials and vibrant design, it is recommended to hand wash your tumbler with a mild dish soap and warm water. Avoid using abrasive scrubbers or harsh chemicals that may damage the surface or the insulation.

Avoid Extreme Temperatures: While our insulated tumblers are designed to keep your beverages hot or cold, it is important to avoid subjecting them to extreme temperatures. Avoid placing them in the freezer or exposing them to direct heat sources like ovens or microwaves.

Use Caution with Carbonated Drinks: If you enjoy carbonated beverages, exercise caution when using your tumbler. The build-up of pressure can cause the liquid to expand and potentially result in leakage. Always ensure the lid is securely fastened and release any excess pressure before opening.

Keep the Lid Clean: Regularly clean the lid and its components to maintain hygiene and prevent odors. Detach any removable parts, such as the sealing ring or straw, and wash them thoroughly. It is also advisable to periodically inspect and replace any worn-out or damaged components

Store with Care: When not in use, store your insulated tumbler in a clean and dry environment. Avoid stacking other items on top of it to prevent any potential damage. If your tumbler came with a protective sleeve or bag, consider utilizing it for additional protection during storage or transport.
Avoid Impact and Drops: While our tumblers are built to be durable, sudden impacts or drops may affect their insulation capabilities or cause aesthetic damage. Treat your tumbler with care and avoid subjecting it to rough handling or accidental falls.
Regular Insulation Maintenance: If you notice a decline in the insulation performance, try cleaning the tumbler thoroughly. Residue or buildup on the inner walls can affect the insulating properties. If the issue persists, please reach out to our customer support for further assistance.
By following these care instructions, you can ensure that your insulated tumbler remains a reliable and stylish companion for your favorite beverages, maintaining its functionality and visual appeal for years to come.

Dimensions: 8″ x 3″ x 3″ (20.3 x 7.6 x 7.6 cm)
Materials

Removable Matte Sticker Paper
Shipping & Returns

Shipping is 1-3 business days.

Returns are not accepted due to the nature of the product, however I will work with you to find the perfect solution!
Dimensions

Sticker sheets are 5"x7".
Share
View full details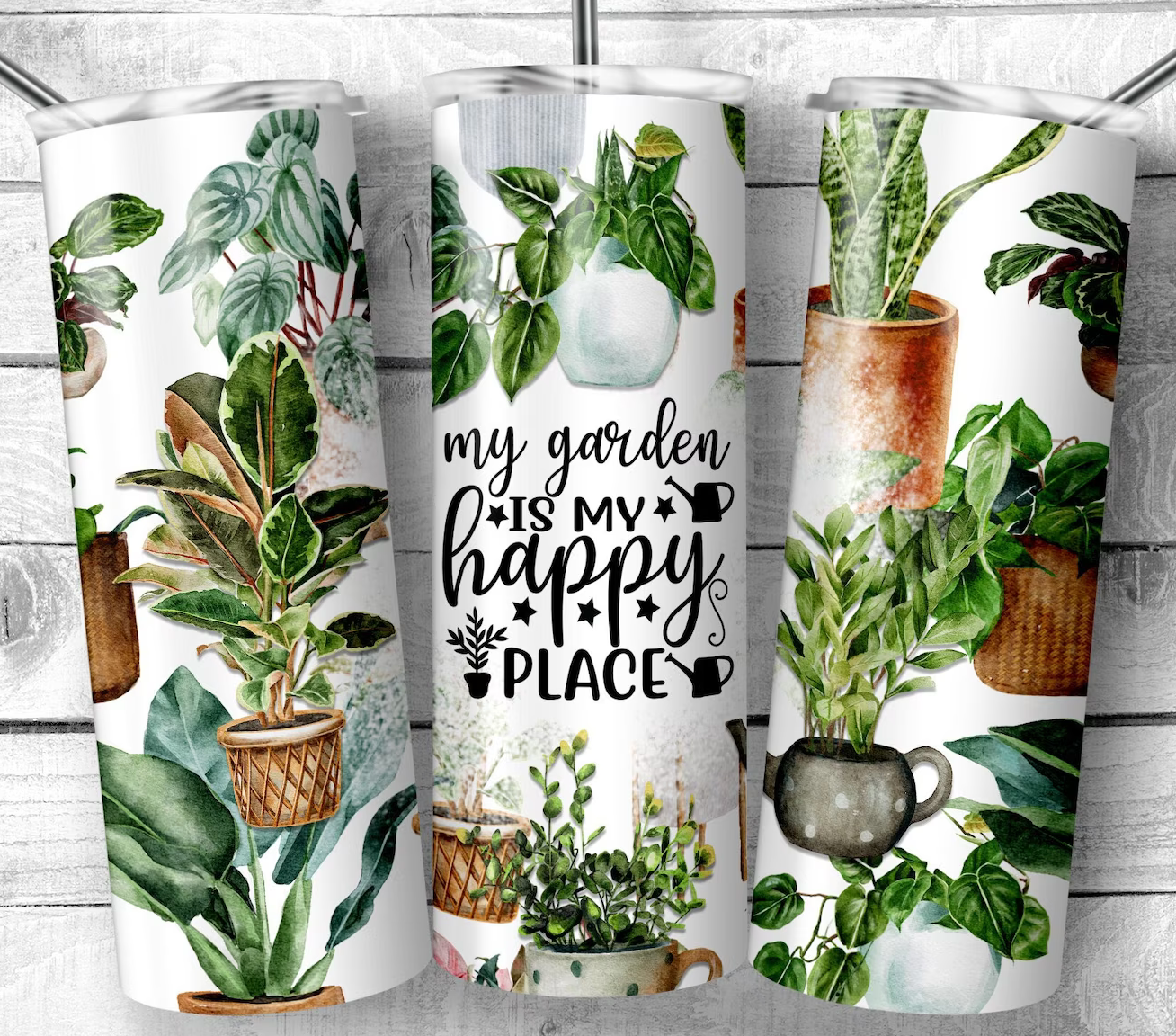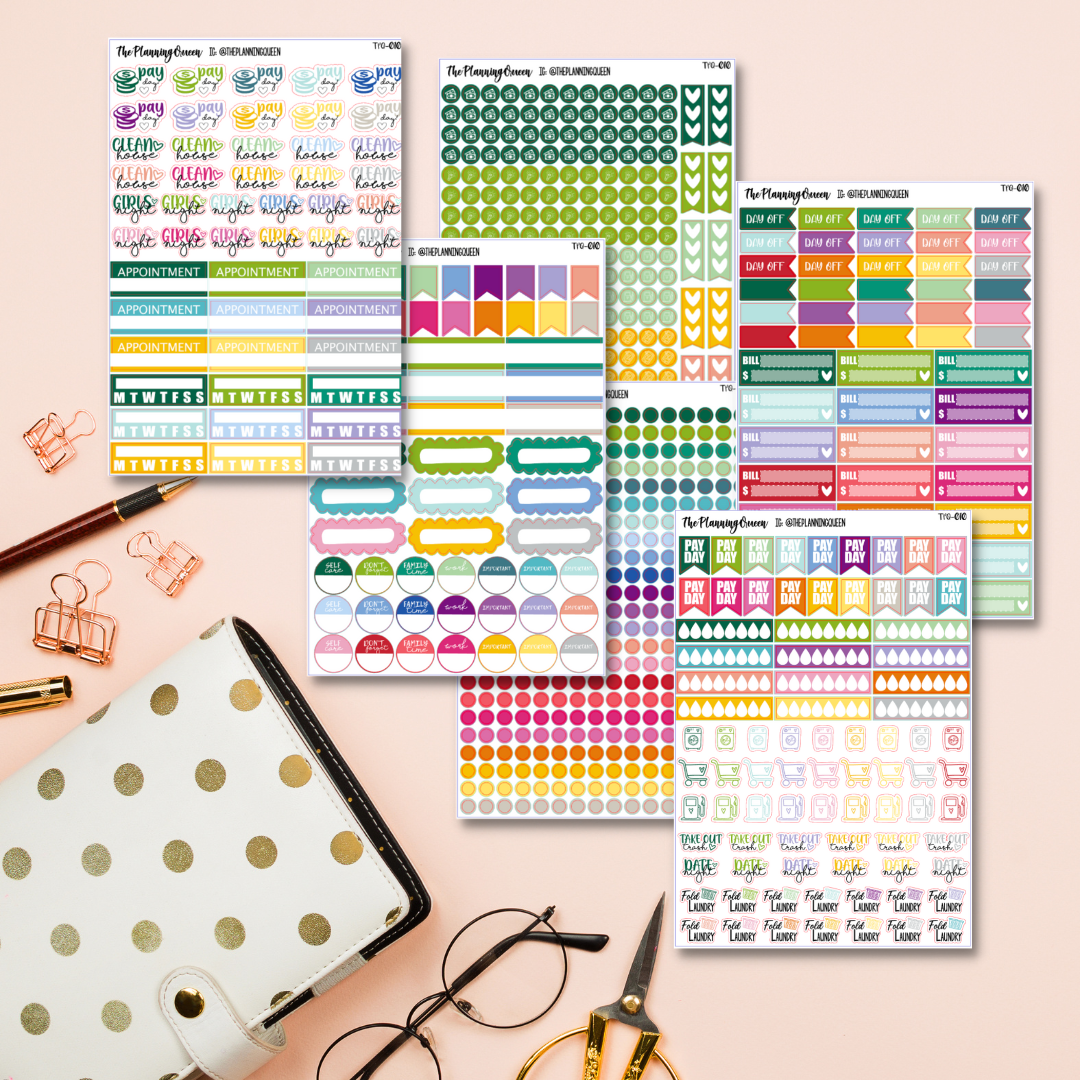 Perfect stickers for your planner.
With multiple 5 star ratings on Amazon these stickers are sure to please!
Free Shipping on Orders of $20 or more for US and $50 or more international.

Use code "Free20" at checkout for US orders.

Use code "Free50" at checkout for international orders.

Return Policy

Due to the nature of the product we do not allow returns however if you email tplanningqllc@gmail.com with pictures and any questions or concerns I will be happy to work with you and find the perfect solution.