Oil Change Page Flag Stickers, Reminder, Reminder Planner Stickers, Bills and Chore Stickers, Car Maintence, Car Stickers, Car Service Planner Stickers, Oil Change Reminder Stickers, 200 Stickers
Oil Change Page Flag Stickers, Reminder, Reminder Planner Stickers, Bills and Chore Stickers, Car Maintence, Car Stickers, Car Service Planner Stickers, Oil Change Reminder Stickers, 200 Stickers
Regular price
Sale price
$5.99 USD
Unit price
per
Sale
Sold out
Introducing our comprehensive set of 200 Oil Change Page Flag Stickers – the ultimate solution for staying on top of your vehicle's maintenance needs! With these carefully designed stickers, managing your car's upkeep becomes not just organized, but enjoyable too. Never miss an important oil change appointment again with our Oil Change Reminder Stickers. Crafted with eye-catching colors and user-friendly designs, these stickers serve as vibrant flags in your planner, ensuring you're always aware of when your vehicle needs its essential maintenance. These stickers make tracking your oil change schedule a breeze, allowing you to maintain the optimal performance and longevity of your vehicle. Our Reminder Planner Stickers aren't limited to just oil changes – they're your all-in-one assistant for keeping up with bills, chores, and other essential tasks. The set includes a diverse range of stickers to help you remember due dates, appointments, and various responsibilities, transforming your planner into an efficient command center for your life. Incorporate a touch of personality into your planner with our Car Maintenance and Car Stickers. Featuring intricate designs that pay homage to the world of automobiles, these stickers let you infuse your personal style into your organizational routine. From tire icons to engine graphics, these stickers capture the essence of car culture, making your planner uniquely yours. For those who appreciate a structured approach to car care, our Car Service Planner Stickers are your answer. Each sticker is thoughtfully designed to assist you in keeping track of routine maintenance, service dates, and mileage milestones. With these stickers at your fingertips, maintaining your vehicle becomes more than just a task – it's a fulfilling journey.
Materials

Removable Matte Sticker Paper
Shipping & Returns

Shipping is 1-3 business days.

Returns are not accepted due to the nature of the product, however I will work with you to find the perfect solution!
Dimensions

Sticker sheets are 5"x7".
Share
View full details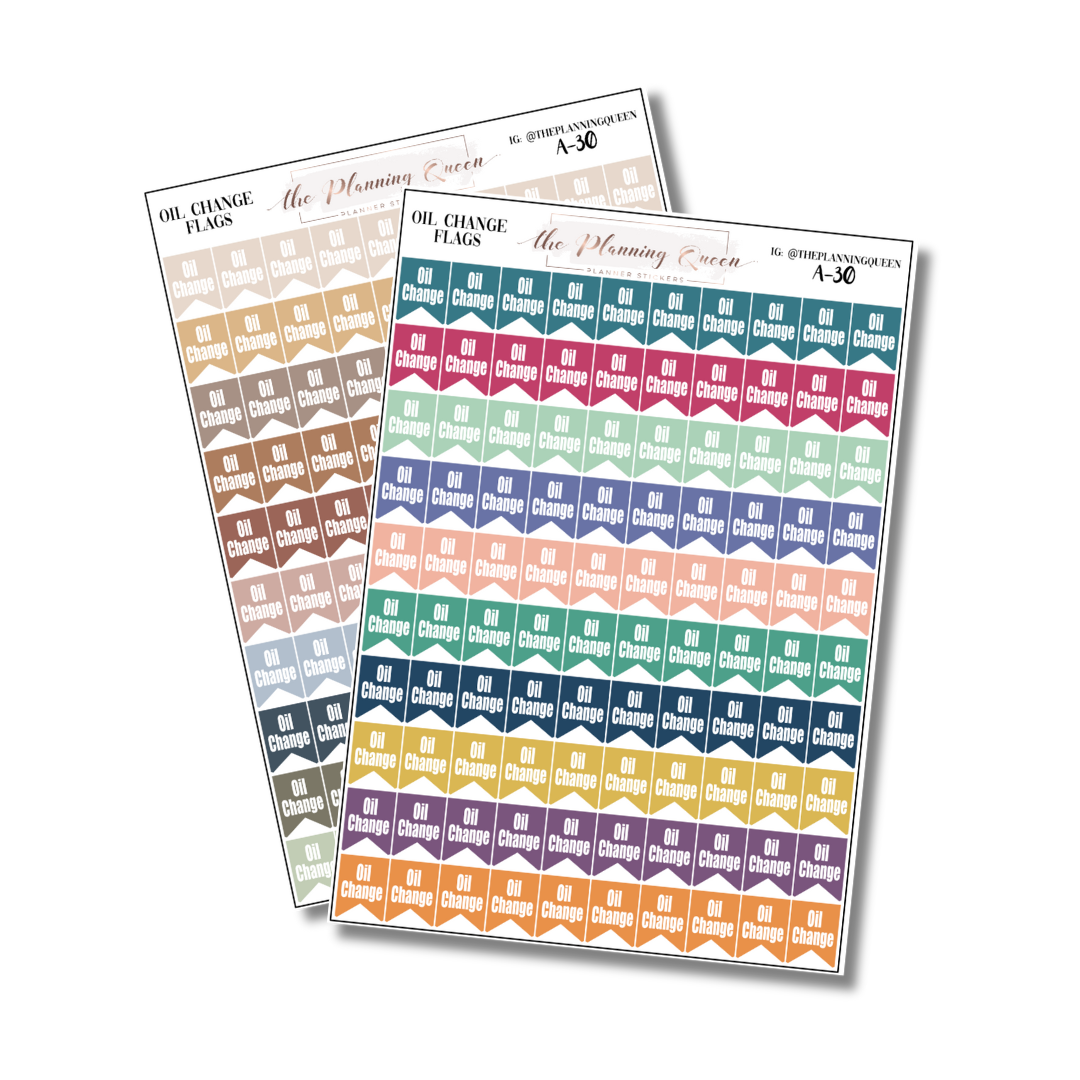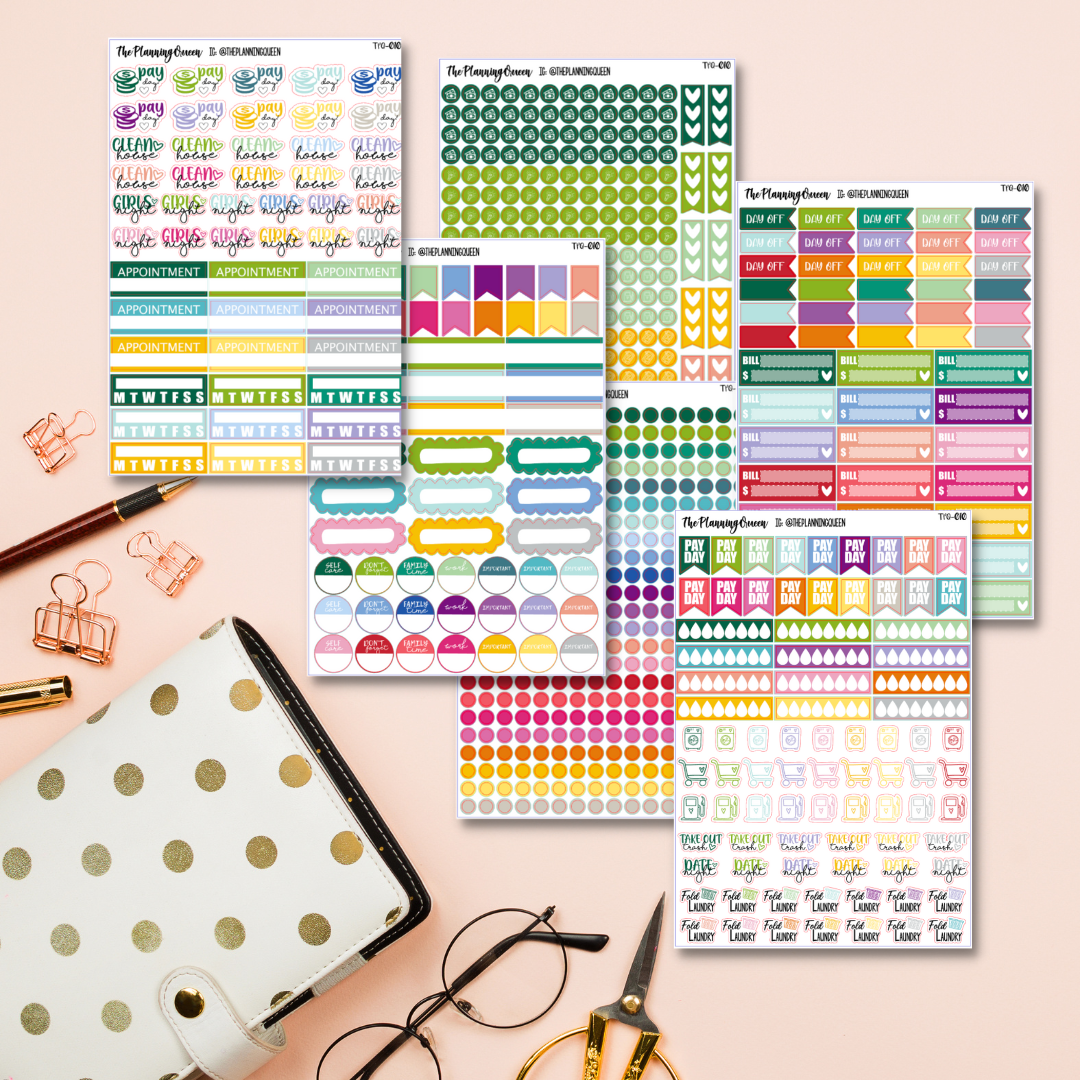 Perfect stickers for your planner.
With multiple 5 star ratings on Amazon these stickers are sure to please!
Free Shipping on Orders of $20 or more for US and $50 or more international.

Use code "Free20" at checkout for US orders.

Use code "Free50" at checkout for international orders.

Return Policy

Due to the nature of the product we do not allow returns however if you email tplanningqllc@gmail.com with pictures and any questions or concerns I will be happy to work with you and find the perfect solution.