Regular price
Sale price
$5.99 USD
Unit price
per
Sale
Sold out
Introducing our "Started/Finished Reading Stickers" – a delightful addition to the toolkit of avid readers and meticulous planners alike. This set of 108 meticulously crafted stickers offers a perfect blend of functionality and aesthetic appeal, catering to the needs of book enthusiasts and organizers with an eye for minimalist design. Whether you're immersed in the world of literature, planning your reading journey, or simply seeking to infuse a touch of literary charm into your planner, these stickers are a must-have. With a clean and understated aesthetic, they seamlessly integrate into any planner or notebook, enhancing its visual appeal while providing a clear and practical way to keep track of your reading progress. The set includes stickers designed for both starting and completing a book. Mark the commencement of your literary voyage with the "Started Reading" stickers, capturing the moment you embark on a new story. As you savor the final pages and reach the book's conclusion, the "Finished Reading" stickers allow you to commemorate the achievement. Crafted with meticulous attention to detail, these stickers offer a versatile solution for organizing your reading plans. Whether you're creating a dedicated reading planner or adding a reading section to your existing planner, these stickers effortlessly elevate your organizational game. The minimalist design ensures that they harmonize with a range of planner styles, providing a seamless integration that won't clash with your personal aesthetic. Designed to resonate with book lovers and planners alike, these stickers make for a thoughtful gift. Whether you're surprising a friend who's always immersed in a good book or treating yourself to a touch of literary elegance, these stickers offer both functionality and a touch of whimsy. Incorporate these "Started/Finished Reading Stickers" into your daily routine, and watch as your reading goals and planning endeavors take on a newfound level of organization.
Materials

Removable Matte Sticker Paper
Shipping & Returns

Shipping is 1-3 business days.

Returns are not accepted due to the nature of the product, however I will work with you to find the perfect solution!
Dimensions

Sticker sheets are 5"x7".
Share
View full details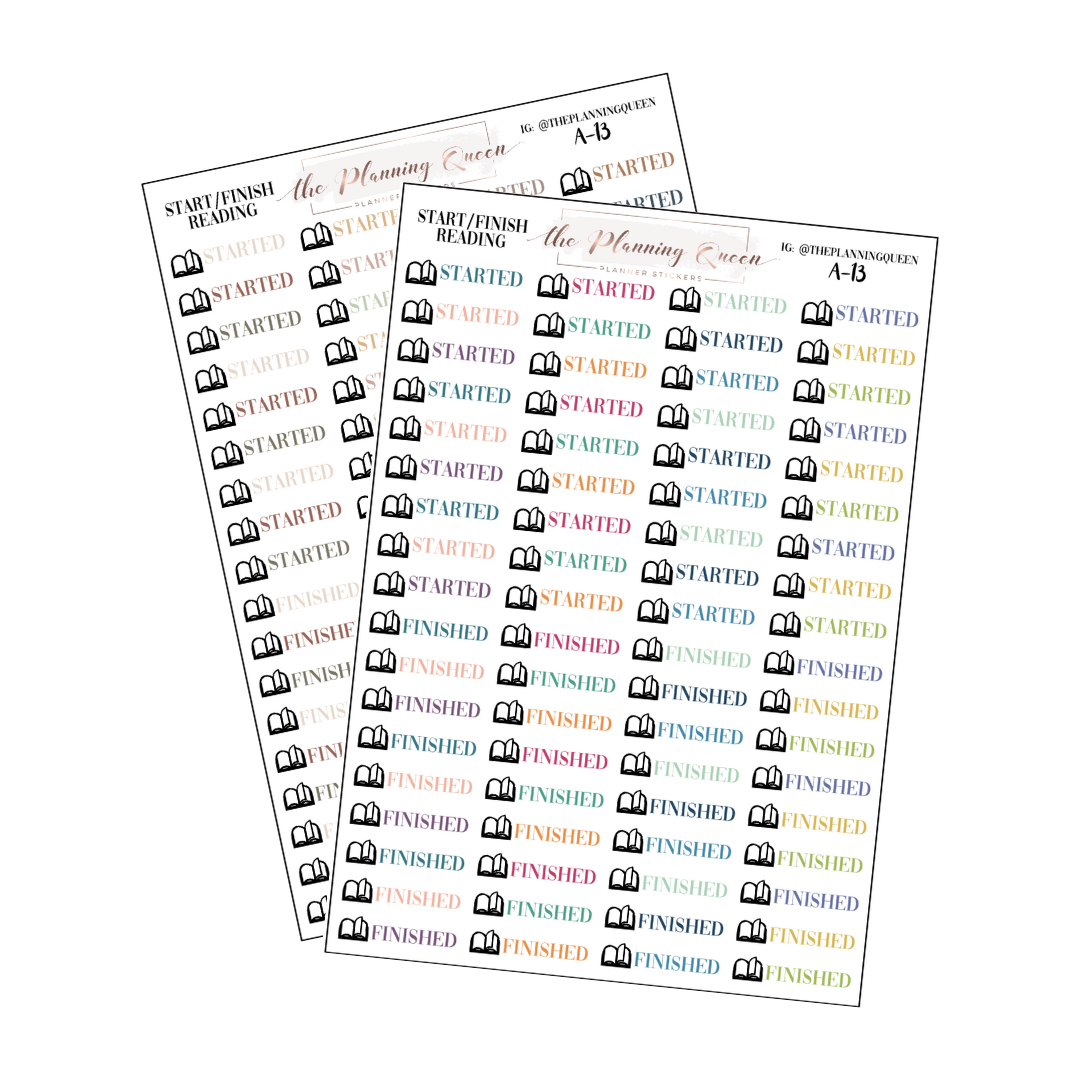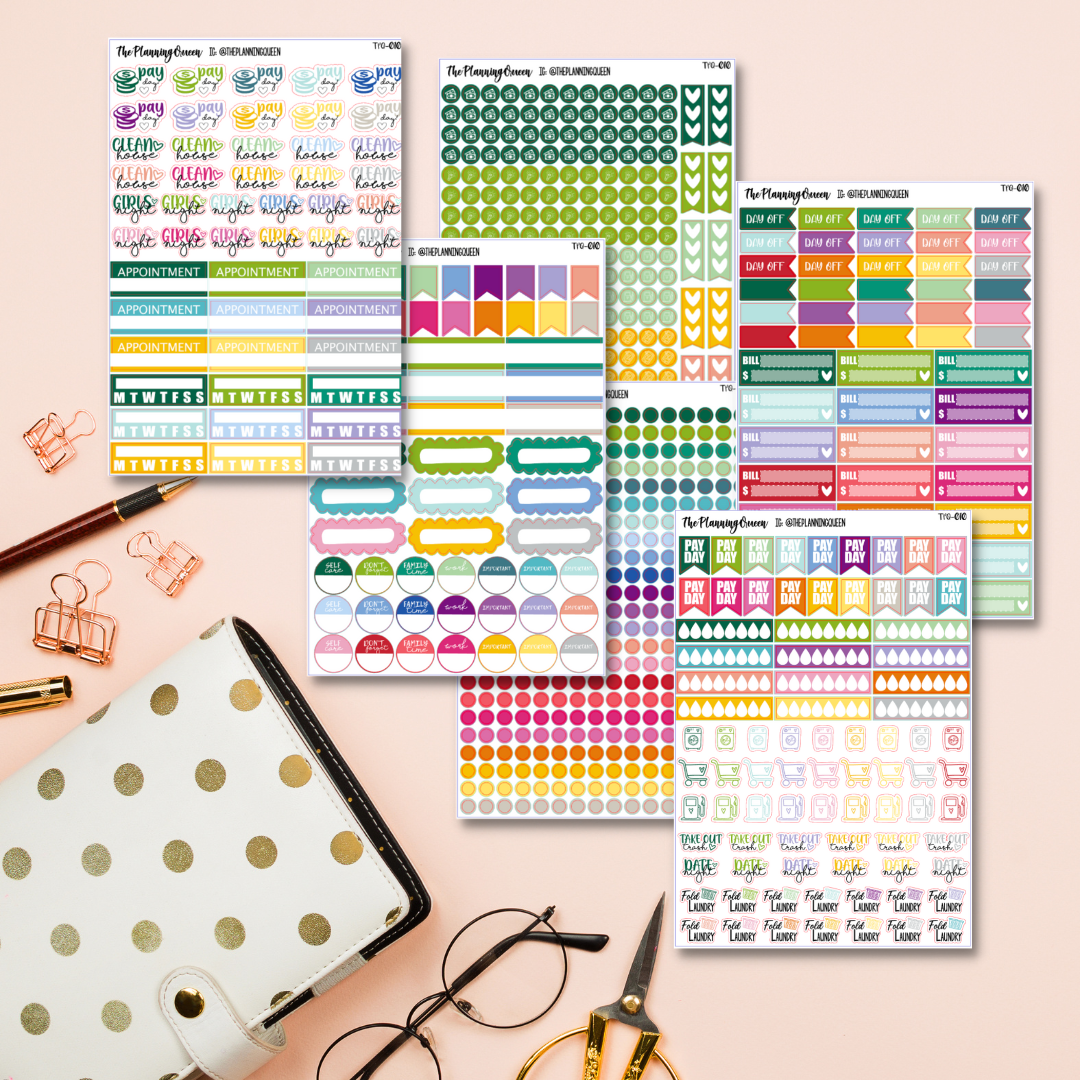 Perfect stickers for your planner.
With multiple 5 star ratings on Amazon these stickers are sure to please!
Free Shipping on Orders of $20 or more for US and $50 or more international.

Use code "Free20" at checkout for US orders.

Use code "Free50" at checkout for international orders.

Return Policy

Due to the nature of the product we do not allow returns however if you email tplanningqllc@gmail.com with pictures and any questions or concerns I will be happy to work with you and find the perfect solution.