To Do Page Flag Stickers, To Do Sticker, Checklist Stickers for Planners, Functional Planner Stickers, Multicolor Planner Stickers, Calendar Stickers for Adults, 200 Stickers
To Do Page Flag Stickers, To Do Sticker, Checklist Stickers for Planners, Functional Planner Stickers, Multicolor Planner Stickers, Calendar Stickers for Adults, 200 Stickers
Regular price
Sale price
$5.99 USD
Unit price
per
Sale
Sold out
Stay organized and on top of your tasks with our vibrant and versatile To Do Page Flag Stickers. Designed for ultimate functionality, these Checklist Stickers for Planners are a must-have addition to your planning routine. With 200 stickers in every pack spread across 2 sheets, one bursting with lively colors and the other featuring a chic neutral palette, you'll have all the tools you need to customize your planner exactly the way you want it. Our Functional Planner Stickers are thoughtfully crafted to enhance your productivity and time management. Seamlessly integrate them into your daily, weekly, or monthly planning pages to create a clear overview of your tasks, priorities, and goals. From work projects to personal errands, these stickers help you streamline your schedule and stay motivated every step of the way. The Multicolor Planner Stickers offer a burst of inspiration and creativity, making your planner a joy to use. Whether you're color-coding different tasks, setting deadlines, or marking important events, these stickers add a touch of visual flair that keeps you engaged and excited to tackle your to-do list. For those who appreciate a more refined and minimalist approach, our Calendar Stickers for Adults in the neutral sheet provide an elegant backdrop to your planning endeavors. These stickers are perfect for maintaining a polished aesthetic while still benefiting from the functional boost they bring to your planning process. Embrace the convenience and versatility of these 200 Stickers with 2 sheets that cater to both your lively and sophisticated planning preferences. Elevate your organization game and transform your planner into a powerhouse of efficiency and style. Experience the difference with our To Do Page Flag Stickers and take charge of your time like never before.
Materials

Removable Matte Sticker Paper
Shipping & Returns

Shipping is 1-3 business days.

Returns are not accepted due to the nature of the product, however I will work with you to find the perfect solution!
Dimensions

Sticker sheets are 5"x7".
Share
View full details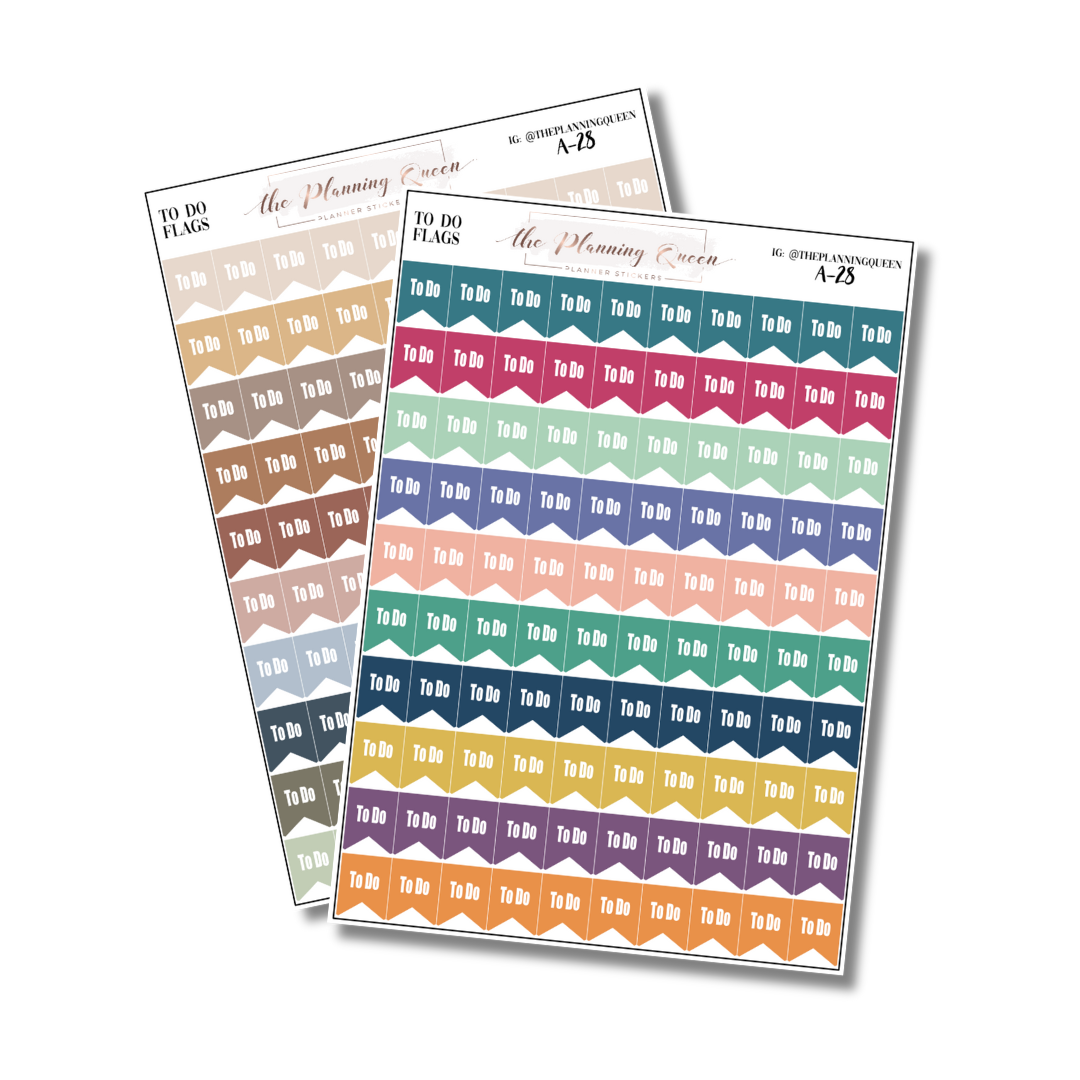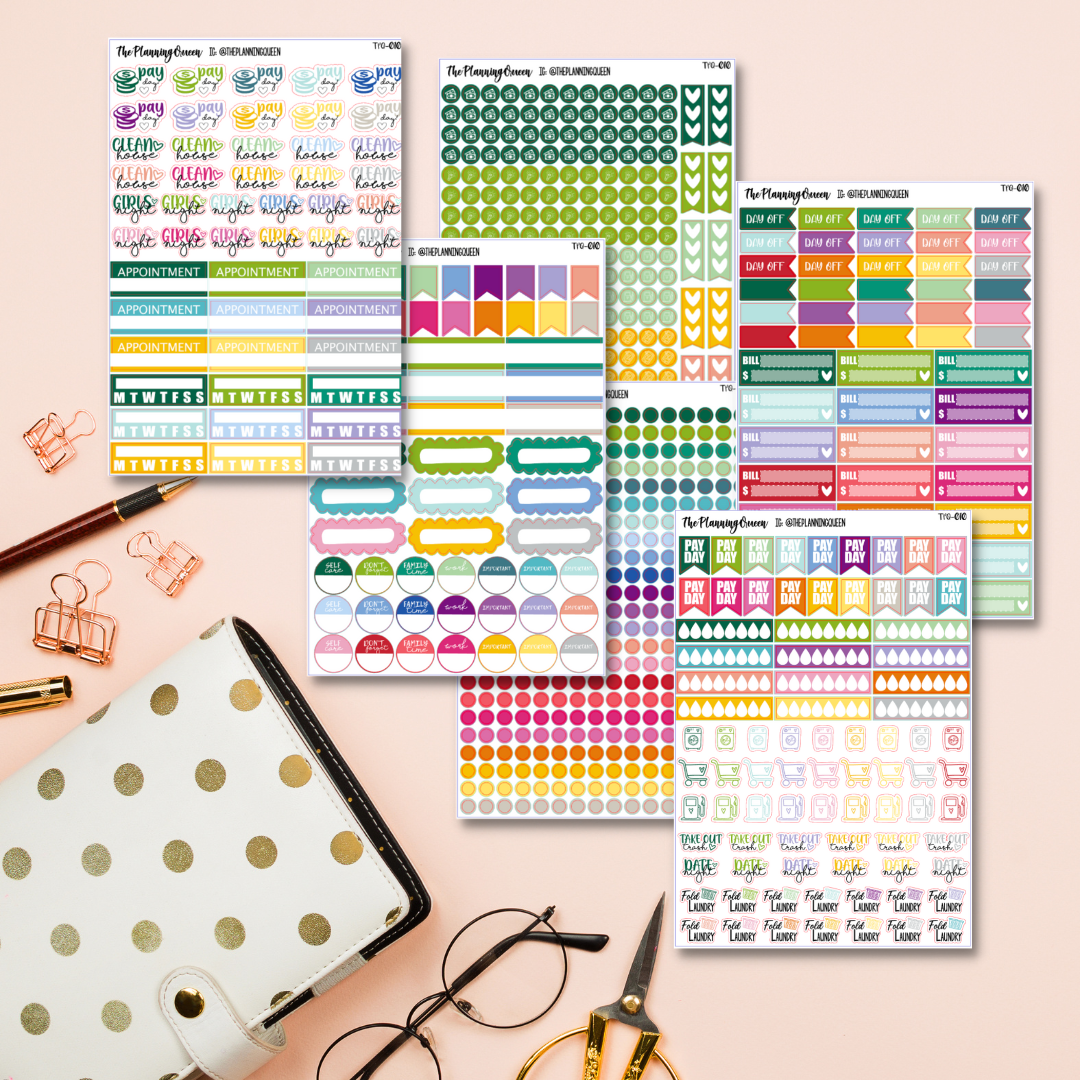 Perfect stickers for your planner.
With multiple 5 star ratings on Amazon these stickers are sure to please!
Free Shipping on Orders of $20 or more for US and $50 or more international.

Use code "Free20" at checkout for US orders.

Use code "Free50" at checkout for international orders.

Return Policy

Due to the nature of the product we do not allow returns however if you email tplanningqllc@gmail.com with pictures and any questions or concerns I will be happy to work with you and find the perfect solution.